We are the oldest and largest, private psychiatric treatment center in Hunterdon County, NJ. Founded in 1980 by Dr. Kuris, we have provided excellent and compassionate treatment for all types of emotional and psychiatric problems for the past thirty-one years. Our primary office, located in the heart of historic downtown Flemington, NJ offers a confidential and private ambiance where patients feel welcome and comfortable. Our second location, just north of Princeton, NJ also offers similar care that is accessible to patients from Central New Jersey.

Our approach to patient care is based upon proven psychiatric and psychotherapeutic treatments that are applied after careful diagnostic assessment. We believe in fitting the right therapy to each individual based upon their diagnosis, needs, personality, and value system. Our staff is made up of individuals of various therapeutic disciplines and professional certifications, which enables us to make the best match between patient and therapist.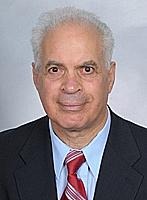 Jay Kuris, M.D. is an experienced general psychiatrist with 35 years of clinical and forensic experience. He has a clinical appointment at the University of Medicine and Dentistry, Robert Wood Johnson Medical School where he was a Clinical Teacher of the Year in 1997. He is the past Chairman of the Department of Psychiatry at The University Medical Center at Princeton and before that at the Hunterdon Medical Center as well. During his tenure at the University Medical Center at Princeton he was also the Medical Director of Princeton House, a 100-bed inpatient psychiatric hospital unit. He maintains an ongoing private practice in general psychiatry. His license is MD in NJ; Board Certified in (Psychiatry-Neurology) Psychiatry.

Dr. Kuris obtained his medical degree at the Tulane University School of Medicine in New Orleans, Louisiana in 1969. He completed his psychiatric training at the prestigious Payne Whitney Psychiatric Clinic of the Cornell-New York Hospital Medical Center in New York City. He also served as a military psychiatrist for two years during the Vietnam War. He has been Board Certified in Psychiatry-Neurology since 1977. He frequently provides expert evaluations and opinions for schools and the courts. The expert opinions may concern the diagnosis, condition, and treatment for students, employees, and all matters of civil litigation. Dr. Kuris will support his conclusions in court, should the need arise.

Princeton Office Location:
Flemington Office Location:
43 Tamarack Circle
Skillman, NJ 08558
Fax number:(908)788-0019
Phone number:(908)497-1118
28 Mine Street
Flemington, NJ 08822
Fax number:(908)788-0019
Phone number:(908)788-5551